"Delivering 1st Class Customer Service"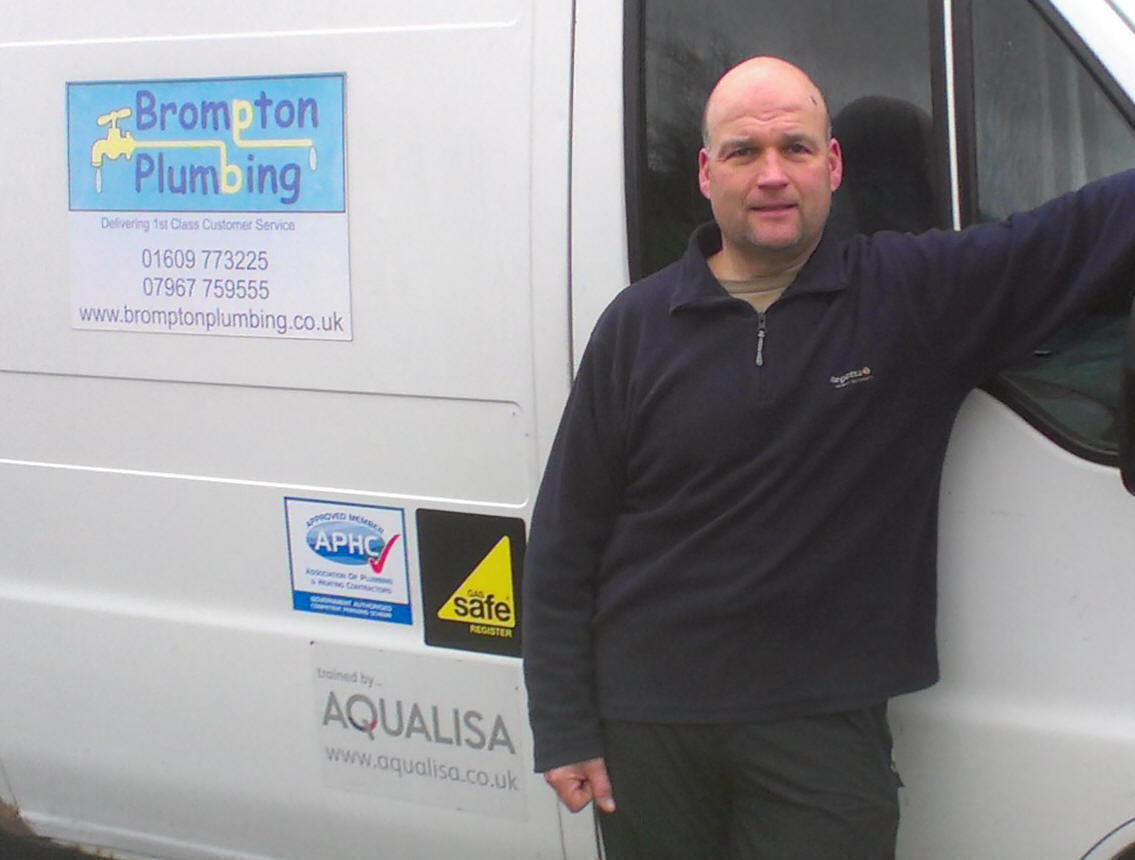 Welcome to Brompton Plumbing, owned and run by Edward Berresford, covering the Northallerton and North Yorkshire area. Providing all Plumbing, Oil and Gas (inc. LPG) Services from the Moors to the Pennines. Including Northallerton, Stokesley, Thirsk, Bedale, Ripon and Richmond.
Call: 01609773225 or 07967759555 email: Brompton Plumbing
Customer Service Aims
- When you need a plumber we aim to be there!
- Prompt and Courteous response, and regular communication where this is not possible.
- Realistic and competitive estimates.
- Full and honest explanation of work required.
- All relevant work reported to buildings control and certificate issued. For more information click here
Latest News:-
Brompton Plumbing are now qualified Air Source Heat Pump Installers, and can supply MCS certified Grant Air Source Heat Pumps. Click on the Grant button above, or here.